You may also call 407-903-6422 to inquire about these positions.
Important Information for All Job Seekers
Application Attachment Guidelines
Marriott Vacations Worldwide does not require payment of a fee in order to be considered for employment and only in certain circumstances will Marriott Vacations Worldwide obtain a visa or work permit on behalf of a job applicant. Under no circumstances will Marriott Vacations Worldwide require a job applicant to transfer money directly to a bank account as part of the application process.
Featured Position
Call Center Sales Associate Job Summary
The Call Center Sales Associate will be part of a team that is among the most admired in its industry and delivers the best vacations in the world to more than 400,000 Owner families.
The right Call Center Sales candidate is a high energy individual who will:
Earn great money with no cap on commission and earning potential.
Enjoy phone sales and the opportunity to work in a fun environment.
Sell highly discounted vacation packages to Marriott® guests to destinations including Orlando, Hawaii, Las Vegas and several others.
Call Center Sales Associate Job Details
The Call Center sales role is an important and rewarding position at Marriott Vacation Club—selling discounted vacation packages that often lead to customers becoming Owners with Marriott Vacation Club.
The primary purpose of this position is to contact pre-qualified Marriott customers and provide them with the opportunity to take advantage of a highly discounted vacation at one of many beautiful Marriott Vacation Club Collection resorts.
As a member of our sales team, you will enjoy flexible working hours with competitive compensation and the opportunity to earn commission:
Most Vacation Planner sales associates will work Monday through Friday. Some Saturday shift opportunities are available.
Part-time shifts are typically 3.5 hours, starting at 5:30 p.m.
Full-time shifts are typically 7 hours, starting at 9 a.m. or 2 p.m.
We offer a base pay of $9.00 per hour plus commission and bonuses. A typical commission when you sell a discounted vacation package is between $25-$50, plus bonus. The more packages you sell, the more you make per package. Earn up to $125 per package!
Full-time associates are eligible for benefits including medical, dental and vision.
In addition to the above, Call Center Sales Associates at Marriott Vacations Club enjoy:
Paid training
Uncapped earning potential
Travel perks such as discounts at Marriott Vacation Club villas and Marriott hotels
Tuition reimbursement and 401K benefits
Rewards and recognition program
Unlimited career advancement and growth opportunities
Fun and competitive team-based work environment
Beautiful sales center in Orlando
Professional sales development and coaching programs
Call Center Sales Associate Responsibilities
Contact and build rapport with potential Marriott Vacation Club Owners through outbound calls.
Engage potential Owners by creating interest in the properties being offered.
Invite Marriott customers to go on highly discounted vacations.
Advise customers that they have 6 to 12 months to schedule the vacation. Customers will not need to commit to travel dates right away.
Ensure customers are aware of that fact that they will participate in a 90-minute timeshare presentation during their visit.
Ensure all questions are answered in a professional and informative manner.
Follow all company policies and procedures.
Achieve personal sales goals.
Develop and maintain positive working relationships within a team.
Call Center Sales Associate Preferred Qualifications
Seeking high energy professionals
Must be comfortable selling over the telephone
Ability to overcome objections
Excellent communication skills
Ability to manage, track and achieve sales goals
Must have the ability to work with a high level of professionalism at all times
Are you ready to grow your dream career while making others' vacation dreams come true? Join our Marriott Vacation Club sales team as a Call Center Sales Associate and help deliver unforgettable experiences that make vacation dreams come true.
To learn more call 407-903-6422.
Marriott Vacations Worldwide
Marriott® International entered the timeshare industry in 1984 with the acquisition of American Resorts and its 184 villas on Hilton Head Island, South Carolina. From those humble beginnings grew a worldwide organization with more than 420,000 Owners/Members enjoying the vacations of their dreams.
In November 2011, Marriott Vacations Worldwide became a separate, publicly traded entity (NYSE: VAC) focusing exclusively on timeshare vacation experiences. Headquartered in Orlando, Florida, we are the recognized leader in development, operations, and marketing and sales of timeshare resorts around the world. By maintaining a unique relationship with Marriott International, our company holds the same high standard of excellence in serving our associates, Owners, Members, guests and investors. And our company's most fundamental value remains J. Willard Marriott's belief that to be a truly successful business, you must first take care of your associates.
Today, our brands include Marriott Vacation Club®, Grand Residences by Marriott® and The Ritz-Carlton Destination Club®. Across our three brands, we offer more than 60 quality and luxury resorts in coveted vacation destinations around the world.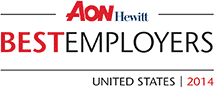 What Motivates You to Work?